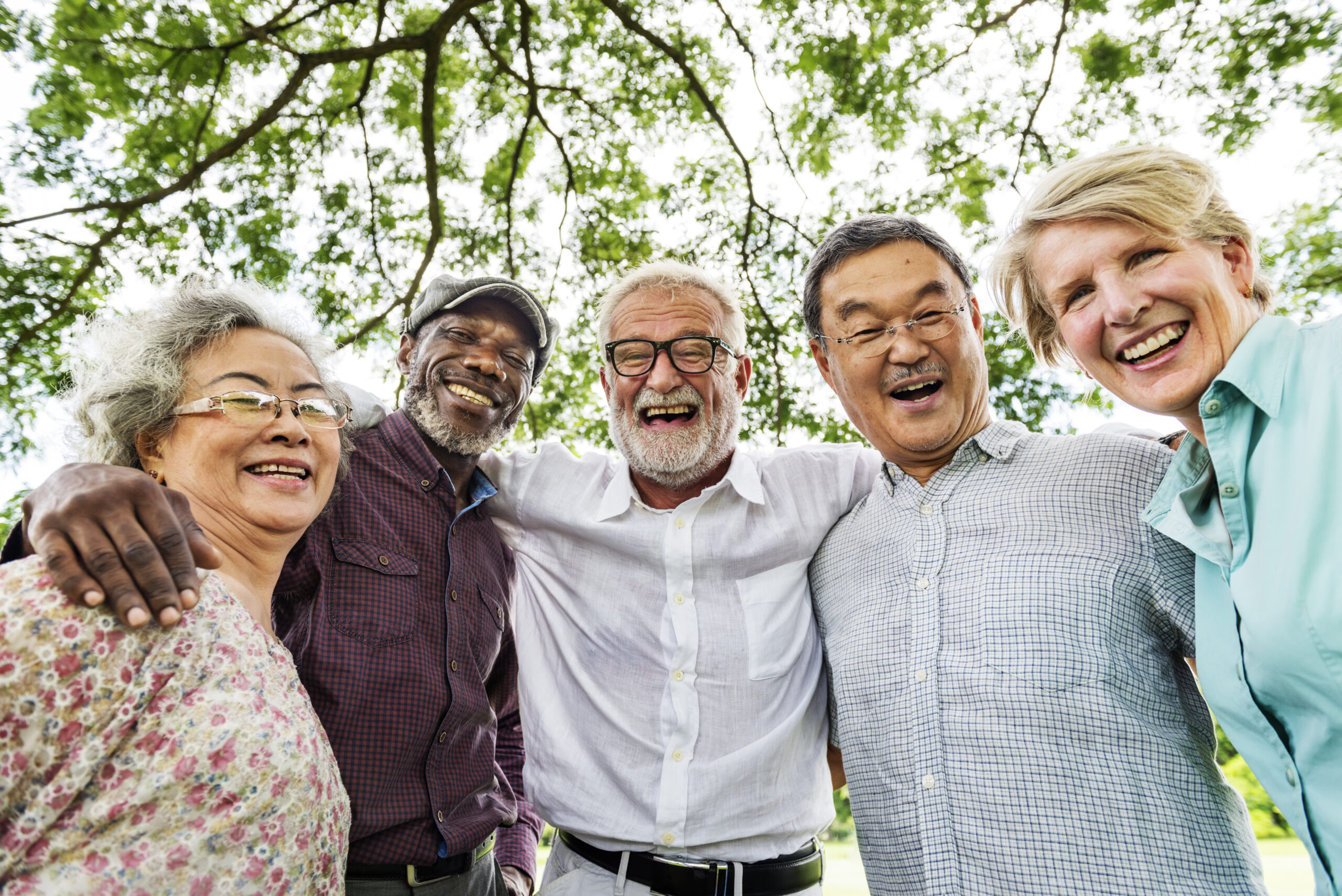 Age Well with WIHA
A newsletter from the Wisconsin Institute for Healthy Aging
Age Well with WIHA: March/April 2023
WIHA's newsletter is published bi-monthly and sent by email. View the email newsletter online or read the full stories below. Don't forget to subscribe!
In this Issue
Welcome to WIHA
Healthy communities filled with healthy people enjoying life to the fullest – that's something we can all get behind! That's where WIHA's mission starts. You are receiving this newsletter because you took one of our evidence-based programs in the past. This newsletter is intended for those who would like to learn what they can do to "Age Well". From participating in social activities, to taking control of your health, to preventing falls and more, WIHA is here to help you help yourself to better health!
WIHA is a non-profit organization that works with local communities across the state to provide programs and practices that promote health and wellness as you age. WIHA has a wide a variety of programs that are offered in communities near you. What makes these programs special is that they are evidence-based. That means they have been researched and are proven to provide important health benefits.
Age Well with WIHA
What does aging well mean? WIHA surveyed over 700 individuals between the ages of 70 and 87 to find out what healthy aging meant to them.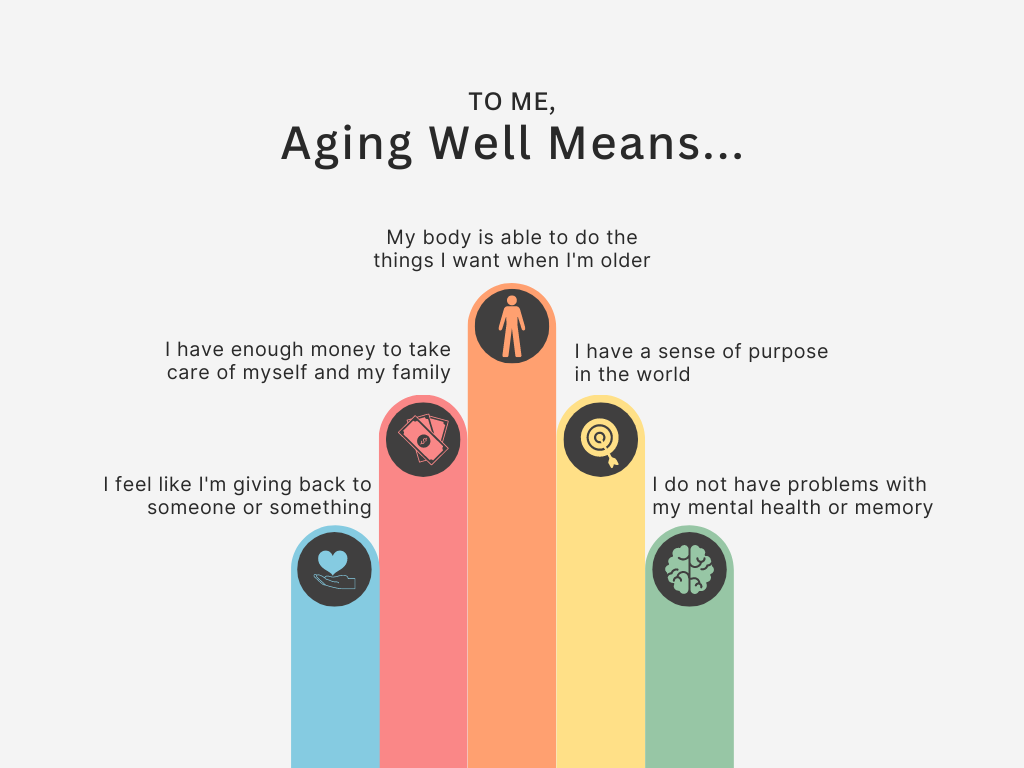 Nearly 86% of respondents thought that 'aging well' meant their body was able to do the things they want when they're older. About 76% said aging well meant they were surrounded by people they love so they don't feel lonely, that they are able to continue to learn new things and improve their skills, and that they would have enough money to take care of themselves and their family.
There are 8 Dimensions of Wellness and we see 4 of those represented here.
Ensuring your body can do the things you want when you're older is physical health. Physical health is impacted by exercise, nutrition, disease, medications, sleep, and more.

Being surrounded by those you love so you don't feel lonely is social health. Social health is the ability to establish and maintain positive relationships and is impacted both by the choices you make (whether you choose to be involved in certain social networks), as well as the environment around you (if you live with other people or in a community with many others around you, and public health measures such as social distancing.

Continuing to learn new things and improve skills is intellectual health. Intellectual health is lifelong learning of concepts, ideas, and skills.

Having enough money to take care of yourself and family is financial health. Financial health is impacted by the choices we make, the planning we do, and life circumstances.
The other 4 dimensions of health not represented here are emotional health, environmental health, occupational health, and spiritual health. You can read more about those on the Age Well page.
To find out how well you're aging, take our Healthy Aging Assessment. This assessment will help you see which areas you're aging well in, and which you could make some changes in to help you age well.
WIHA offers 14 programs to help you develop skills to manage your health conditions and age well. Read more about the programs or find a workshop near you.
---
Featured Program: Living Well
Taking care of yourself is an important part of life. If an ongoing health problem such as arthritis, cancer, heart disease, high blood pressure, high cholesterol, obesity, or another health complication has kept you from activities that you enjoy, you are not alone. As many as 80% of older adults are living with at least one chronic condition. Living Well with Chronic Conditions (or Living Well) is a fun workshop that helps you take charge, feel better, and improve your health. Living Well is an evidenced-based self-management program originally developed by Stanford University.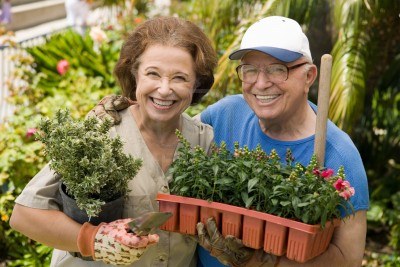 "By us sharing our experiences and being able to connect participants with health care providers that have helped us in the past. We are always sharing with others and helping get other people involved in these programs because we know it can help them"
Research: Research from the Self-Management Resource Center has found that Living Well improves health behaviors such as exercise, coping, and communication with health care professionals. In addition, it improves health status and quality of life. Studies also show that Living Well helps to keep you out of the emergency room (27% fewer emergency room visits) and out of the hospital (22% fewer hospitalizations).
Who is it for: Living Well is for adults of all ages. The focus is on helping you to feel better, have more control, and do the things you enjoy doing.
The Workshop: Trained facilitators, who have health conditions themselves, facilitate the workshop for 2.5 hours, once a week, for six weeks. The workshop is action-based and each week you'll try new skills. The topics covered include short-term goal setting, healthy eating, relaxation techniques, fitness, stress management, effective communication, and future planning.
How to participate: You can participate in Living Well with Chronic Conditions in-person, virtually, or by phone. The workshop is offered in both English and Spanish. Find a workshop near you.
---
Diabetes Management
According to the Center for Disease Control and Prevention (CDC), 1 in 10 adults in the United States have diabetes. Diabetes affects how an individual's body turns food into energy. Most of the food that we eat is broken down into sugar and enters our bloodstream. Insulin, which is a hormone made in the pancreas, picks up the sugar and helps bring it to the body's cells to use for energy. If there's not enough insulin, then there's a problem. There are several distinct types of diabetes. Type 1 diabetes is caused when and the body cannot make insulin. This is most often seen in children and young adults. According to the CDC, about 5% of people with diabetes have type 1 diabetes. Type 2 diabetes occurs when the body does not make enough insulin or can't use insulin well. You can get type 2 diabetes at any age. However, you have higher risk if you are overweight, have a family history of diabetes, or are not physically active. Other types of diabetes include Gestational Diabetes, which some women develop during pregnancy, and diabetes from other causes. According to the CDC, 1 in 3 adults has prediabetes. Individuals diagnosed with prediabetes have blood sugar levels that are higher than normal but not high enough to be diagnosed with diabetes.
Prediabetes is reversible. The Diabetes Prevention Program is for adults who have prediabetes and want to learn what steps to take to avoid a diabetes diagnosis. The year-long curriculum is led by a trained lifestyle coach and has lessons and resources to help you make manageable, healthy changes. Read more about the Diabetes Prevention Program on WIHA's website.
Healthy Living with Diabetes is a high-level evidenced-based community workshop for adult who have diabetes or prediabetes who want to learn how to manage or avoid diabetes. Stanford University developed the workshop which meets for 2.5 hours, once a week, for six weeks. Healthy Living with Diabetes is led by two trained program leaders in a small group setting and is offered in both English and Spanish. Participants learn about healthy eating, physical activity, communicating with health care professionals, goal setting, and problem-solving. More information and workshops can be found on the WIHA's Healthy Living with Diabetes website.
The Diabetes Self-Management Education and Support Program (DSMES) is a program for individuals diagnosed with type 1 or type 2 diabetes. Participants work with a diabetes care and education specialist, usually in a clinic or hospital setting. The DSMES program assists individuals in developing a management plan that fits the individual's health beliefs, cultural needs, knowledge, physical abilities, and other challenges of managing diabetes. Diabetes care and education specialists can also help explain how to use monitoring devices, and insulin pens or pumps. To learn more about DSMES visit WIHA's Healthy Living with Diabetes website.
If you or a loved one is dealing with diabetes, these programs may be an effective way to manage this condition.
---
Find a Workshop
WIHA offers 14 different programs across the state to help you improve your knowledge and skills about caring for yourself as you age. Most programs are offered at low or no cost and are available either in-person, over the phone, or online. To find a program near you, please visit our website.
---
Enjoyed the newsletter? Subscribe today!