Stand Up for Your Health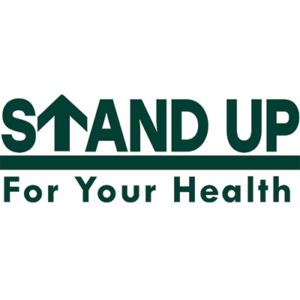 The couch may be comfy, but spending too much time sitting is bad for your health. Time to Stand Up for Your Health!
Research shows that excessive sedentary behavior (or 'sitting time') has been linked to serious health consequences. In fact, too much sitting time is equivalent to smoking 15 cigarettes per day! The Stand Up for Your Health program (also known as Stand Up) gives you strategies to do just that – stand up more!
The program is designed specifically for older adults who sit more than six hours per day. You'll learn in a group with your peers and help each other identify strategies to stand up more often and for longer periods of time throughout the day. Stand Up has been researched and proven to reduce sitting time by 68 minutes per day.
8 weeks. 8 hours. Feel better and do more.
Stand Up for Your Health is…
an evidence-based program designed to help older adults reduce sitting time by standing up and moving more. The program meets once per week for two hours for four weeks, followed by a Booster Session at Week 8.

Sessions take place in a group setting where participants identify barriers to standing more and discuss strategies to increase their standing time.
Developed by:
Kelli Koltyn, PhD
University of Wisconsin- Madison
Workshops are best for any adult who:
are age 55 and older

sit for more than 6 hours per day
Stand Up for Your Health has been researched and proven to:
Reduce sedentary behavior by 68 mins/day

Reduce problems performing daily activities 

Reduce pain interference and intensity 

Improve functional performance

Improve vitality 

Improve general overall health
Read the research article here.
"The awakening of just standing up and how much it improved my life was valuable. Once you start counting the minutes, you understand how much you are sitting. I have incorporated more standing during the day into our lifestyle."

Sue Coffman, Vilas County
Questions? Contact standup@wihealthyaging.org
Interested in becoming a facilitator? Visit our Become a Facilitator page to learn more.