Social Isolation & Loneliness: What's the Difference?
Social Isolation: The objective experience of having few or infrequent social connections.
Loneliness: The subjective and distressing feeling of being alone or isolated, often defined as the difference between actual and desired level of social connection.
Social Connection: The ways that people can be physically, emotionally, and culturally connected to others.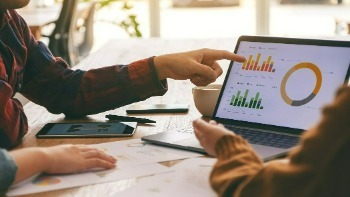 Loneliness and social isolation have serious physical and mental health implications in older adults and people with disabilities.

In older adults:
A study by the National Academies of Sciences, Engineering, and Medicine showed:
More than one-third of adults aged 45 and older feel lonely, and nearly one-fourth of adults aged 65 and older are considered to be socially isolated. 

30% of U.S. households have a single member; approximately 34.75 million people live in single-person households.

Social isolation significantly increased a person's risk of premature death from all causes, a risk that may rival those of smoking, obesity, and physical inactivity.

Social isolation was associated with about a 50% percent increased risk of dementia.

Poor social relationships (characterized by social isolation or loneliness) was associated with a 29% increased risk of heart disease and a 32% increased risk of stroke.

Loneliness among heart failure patients was associated with a nearly 4 times increased risk of death, 68% increased risk of hospitalization, and 57% increased risk of emergency department visits.
In people with disabilities:
A Michigan University health policy brief developed under a grant from the National Institute on Disability, Independent Living, and Rehabilitation Research showed:
40% of adults with a debilitating disability or chronic condition report feeling lonely or socially isolated

Specific health risks associated with social isolation and loneliness include: increased mortality, increased blood pressure and progression of Alzheimer's Disease, depression, pain, and fatigue, failing immune system, and decreased restorative sleep

Adults with disability have unequal access to technology
Self-evaluation
This self-evaluation tool from AARP's Connect2Affect can help people identify their level of connection.
National Resources
Wisconsin Resources