Healthy Living with Chronic Pain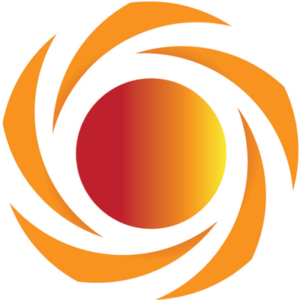 Living with constant pain? Healthy Living with Chronic Pain can help.
Many people struggle with chronic pain, yet each person's experience is unique. So there's no one treatment or approach that's right for everybody. The good news is that there are things you can do to feel better.
Research shows that the mind and the body are connected when it comes to pain. Emotions, feelings, and thoughts directly influence how pain affects us. Pain management strategies will not necessarily eliminate your pain, but they will help you to better manage the pain so you can become more active. Healthy Living with Chronic Pain (HLCP) teaches these strategies and helps you determine which tools and techniques work best for you.
6 weeks. 15 hours. A lifetime of new opportunities.

Join a HLCP workshop to explore ways to better manage your chronic pain. Take the time to make the changes you want to make. Build your "pain management toolbox", practice new concepts, and share your experience with others. Set your own goals and priorities. Week-by-week, you'll see what works for you and take steps toward healthier living.
A research and proven program to improve health and well-being for people with chronic pain. Designed specifically for adult learners, you'll learn and share with others in a supportive group environment.
Healthy Living with Chronic Pain (HLCP) is a high-level evidence-based program for people who have on-going, persistent pain. Developed at Stanford University, the workshop sessions meet for 2-1/2 hours, once a week, for six consecutive weeks. This community-based program is very interactive, where mutual support and success build participants' confidence in their ability to manage their pain and maintain active and fulfilling lives. Facilitated by two trained Leaders in a small group setting (10-15 people), the program delves into various topics related to mental, physical, and emotional well-being. Gain knowledge, share your experience, practice new skills, and help others while helping yourself.

Healthy Living with Chronic Pain helps you focus on what you CAN do to have a positive impact on your health. While overcoming chronic pain is a daily challenge, this workshop provides you with the tools to help you meet that challenge. Meet and help others. Feel more in control.

Workshops are best for any adult who:
Has or lives with someone who has, chronic pain.
This program does not replace existing treatments but serves to complement a participant's current medical treatment plan. This program is not meant for a person in crisis or those with a pain medication addiction.
People who have taken the workshop experience:
Better health and increased confidence in managing their pain

Less pain and dependence on others

Improved mental health

Improved energy 

Decreased pain

More involvement in daily activities

Better ability to understand pain and use coping skills

Improved quality of life!
Articles and published findings on the chronic pain self-management program:
Mehlsen M, Heegaard L,Frostholm L. A prospective evaluation of the Chronic Pain Self-Management Programme in a Danish population of chronic pain patients. Patient Education and Counseling 2015:(5)677-680. View abstract.
LeFort S, Gray-Donald K, Rowat KM, Jeans ME. Randomized controlled trial of a community-based psychoeducation program for the self-management of chronic pain. Pain 1998;74,297-306. View abstract.
View more on the SMRC website.
Habit building -like you have to stick with it and re-enforce it. Even when you're doing well, you have to reassess, so you are not necessarily getting away from the good habits you have built. Learning to always be accountable to yourself. But also in the class, you are accountable to other people in the classroom, and it makes you more successful in attaining them because now I feel like I have to live up to what I told someone what I was doing.

Dawn Gruber, Racine County

Questions? Contact cc@wihealthyaging.org
Interested in becoming a facilitator? Visit our Become a Facilitator page to learn more.