Physical Activity for Lifelong Success (PALS)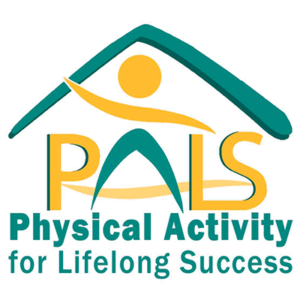 Don't let inactivity sideline you – PALS can get you back in the game!
10 weeks. 3x/week for 1 hour. Feel better and do more.
Maybe you used to be physically active, but an illness or injury made exercise a challenge, or maybe exercise has never been your thing. No matter. It's never too late to start and that's where PALS comes in.

PALS – or Physical Activity for Lifelong Success – is a program specifically designed for older adults who either don't exercise or haven't exercised in a long while. Gathering with your peers and going at your own pace, PALS has been researched and proven to improve walking speed and distance in participants.
Physical Activity for Lifelong Success (PALS) is an evidence-based program designed to help older adults who are sedentary become more active. The program meets 3 times a week for 10 weeks, followed by 10 weeks of coaching sessions (calls or in-person) to facilitate behavior change and improve physical activity levels of participants.

Sessions consist of group learning and an exercise circuit that helps them gradually build strength, balance, and stamina. Based on researched and tested programs in exercise science and behavior change, PALS is shown to:

Improve walking speed
Improve walking distance

Developed by:
Kim Gretebeck, PhD, RN,
Marquette University

Workshops are best for any adult who:
Are 60 years or older

Exercise less than 60 minutes per week

Have fallen less than twice within the past year

Do not use a walker indoors

Are without a diagnosed cognitive disorder
PALS has been researched and proven to:

Improve walking speed

Improve walking distance
"My physical health improved but it improved my mental health the most. The feeling of being a part of a group that helps each other has improved my quality of life."

Connie Hennig, Sawyer County
Questions? Contact pals@wihealthyaging.org
Interested in becoming a facilitator? Visit our Become a Facilitator page to learn more.