Resources:
Tai Chi Prime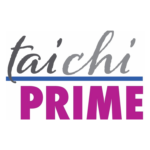 WIHA assists Tai Chi for Health with tracking leaders and data collection. Please be sure to complete the Leader Registration once and then complete a workshop notification form per workshop offered. Please follow the data collection procedures outlined below and return data within 2 weeks after your workshop. Contact falls@wihealthyaging.org with questions.
Data Collection
Program providers and facilitators offering Tai Chi Prime in Wisconsin are operating under the WIHA license. As such, providers must follow data collection requirements outlined below. Program providers must assist facilitators with distributing materials for data collection, gathering data from participants, and returning materials to WIHA no later than 2 weeks after the last workshop date.

WIHA relies on program providers and facilitators to advocate and promote the surveys used for data collection. These surveys are important to the success of WIHA and each individual program. The information gathered through data collection is used to 1) Report to current funders to show the work they are funding is reaching participants and is effective; 2) To gather data points to help us apply for future funding to expand the reach of these programs; and 3) To help us negotiate contracts with healthcare insurance companies so that maybe someday, these important evidence-based programs could be covered by health insurance. By completing the surveys, participants are ultimately helping other older adults have access to these important programs. Please help by encouraging participants to complete the surveys.

Please view the below handouts for more information about why we do data collection & tips and tricks to use to encourage participants to complete the surveys:
Please click the tabs to view instructions for data collection by method of delivery.
The following steps should be completed for in-person workshops.
Fill out a Workshop Notification Form (WNF) This form notifies WIHA that you'll be holding a workshop which adds the workshop to our website so others may find it in a search, updates your leader record, and notifies us of incoming participant data.
PRINT the following materials in preparation for data collection:
Ask participants to arrive 15 minutes early to the following sessions:

Session 1: Distribute the pre survey to each participant. Encourage participants to complete the survey but remind them that all questions are optional. Collect the survey and check for completeness. Store in a safe place until after the workshop. (If a participant misses Session 1, please have them complete the survey at the next session).
Last Session: Distribute the post survey.

Send the material to WIHA no later than 2 weeks after the last session.

If your organization submits to SAMS, please copy all questionnaires for your records.
Submit ALL original completed questionnaires (Health & Demographics, Baseline, and Post-Program Survey) and the original Attendance Log to WIHA at:
WIHA Data Collection
1414 MacArthur Rd, Suite B
Madison, WI 53714
Please note: All In-Person workshops must complete data collection by paper forms